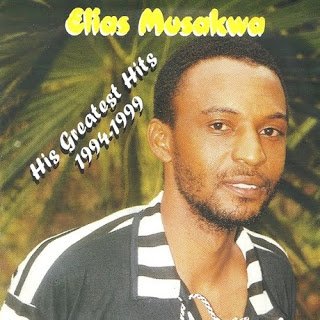 Upenyu Chaota
Bikita – Battle lines have been drawn in Bikita as Zanu PF factions, Team Lacoste and Generation 40 (G40) compete to outdo each other in the race to replace former Bikita West legislator, Dr Munyaradzi Kereke whose constituency fell vacant after he was last month sentenced to 14 years imprisonment for raping his niece.
Kereke was suspected of having been in the beleaguered Team Lacoste faction, which is breathing a sigh of relief after five of its suspected frontmen in the province, who include Lovemore Matuke and Paul Mangwana, survived a determined G40 plot to boot them out of the party last weekend.
The much awaited by-elections attracted 10 candidates who have since submitted their Curriculum Vitae (CVs) for vetting, among them the much hyped Elias Musakwa who lost dismally to Kereke in the July 31, 2013 elections.
Zanu PF Masvingo provincial chairperson, Amasa Nhenjana confirmed receipt of 10 CVs and said they have since selected the eligible candidates to go for party primaries in few weeks' time.
"You know one cannot just wake up and say he or she wants to contest without going through certain party processes. We carried out vetting process in a transparent manner and only six out of 10 candidates sailed through and they will battle it out in the primaries to be held soon.
"Elias Musakwa, Everson Machaya, Wellington Mutisi and Tichaona Mandebvu were disqualified because they failed to meet the criteria. Musakwa was disqualified on indiscipline grounds; he vanished with party vehicle and, to date, we don't know where that car is. Musakwa again stopped participating in party programmes and he only resurfaced now when there is a by-election," said Nhenjana.
The approved six candidates are Gibson Mashingaidze, Beauty Chabaya, Joshua Dhewa, Jeffry Murire, Douglas Makuku and Simon Masosomere.
Some Zanu PF insiders, however, alleged that the vetting was not without factional bias with those believed to have G40 sympathies sailing through, while those from a rival faction, Team Lacoste getting disqualified.
"Team Lacoste lost the battle; the selection panel consisted of G40 fanatics and they chose mainly candidates from their faction," said a source.
Nhenjana, a G40 rumoured sympathiser, dismissed the allegations and insisted that the vetting was done transparently. He said the trio of Machaya, Mutisi and Mandebvu were disqualified because have not served the party for at least five years.
"The vetting was done in a transparent manner; those disqualified failed to meet the criteria. We are currently working on the dates for the primaries," said Nhenjana.
The winner is likely to go uncontested as opposition parties Movement for Democratic Change (MDC-T) and Zimbabwe People First (ZimPF) have expressed no interest in contesting the seat.news
—
Tel : +263 39 262 401

He who said it can not be done must not disturb the one doing it!