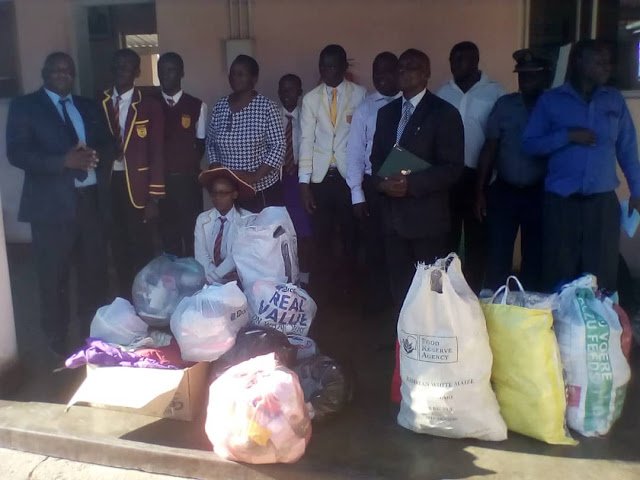 Peter
Chawapiwa
Chibi High School
pupils this week joined other well-wishers that making a difference in the
shattered lives of Cyclone Idai victims in Chimanimani and Chipinge by donating
various goods that included groceries.
The donations were
handed over to Chivi District

A

dministrator
(DA) Vafias Hlabati at a brief ceremony that was held at his offices on Monday.
Also present at the
ceremony was Chibi High School head Boniface Machingauta who officially handed
over the donations to the DA.
Speaking at the
ceremony, Hlabati expressed his gratitude to the students for their generous gesture.
"Extending a helping
hand to the needy and those in desperate need shows that you have the heart of
giving even though you don't have much. You have shown that you are able to
share the meagre resources that you have.
"What you have
donated today will go a long way towards bringing comfort to some of those who
were adversely affected by Cyclone Idai," Hlabati said.
The goods that the
pupils donated included blankets, clothing and groceries, with part of the
donation going to wards 3 and 11 in the district where some houses were
destroyed by the cyclone.