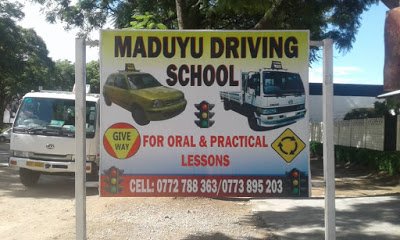 MASVINGO –
Maduyu
Driving School plans to extend its territory by opening new branches in Mashava,
Bhuka, Filabusi and Zvishavane before the end of this year.
The
driving school, whose offices are at Number 4 Hellet Street, began operating
back in 2017 and has grown in reputation for classes 2 and 4 practical lessons
as well as oral lessons.
Maduyu
Driving School instructor Titos Maduyu said the company was proud of what it
had achieved in its relatively short history.
"We
are really pleased by our achievements and we are working harder to do more.
Many people are now proud holders of driver's licences courtesy of the work
that Maduyu Driving School is doing.
"People
in remoter parts of the region find it difficult to come to Masvingo town for
driving lessons because of transport costs. We, therefore, have decided to open
new branches in those areas," said Maduyu.
The
driving school wants to start offering class 2 and 4 lessons in Mashava, Buka,
Filabusi and Zvishavane but also wishes to extend its territory to bigger
cities.
"We
offer class 2 and 4 but we promise to start offering class 1 lessons this year.

It is within our wishes to expand the driving
school to Harare, Gweru, Mutare and Bulawayo," said Maduyu.
The
driving school has reduced the cost of class 2 and 4 lessons to cushion
prospective drivers who find themselves in difficult financial positions owing
to the unfavourable economic climate prevailing in the country.
Promotions
that are often offered include a free practical driving lesson for every 10
fully-paid-for lessons.
A
full course package comes with an incentive of a free vehicle when going for
final test at the Vehicle Inspectorate Depot (VID).
"We
can also customise packages to suit an individual learner driver's needs and
concerns since we are part of the community. While we teach driving, we are
also driven by the desire to make a change in people's lives," said Maduyu.