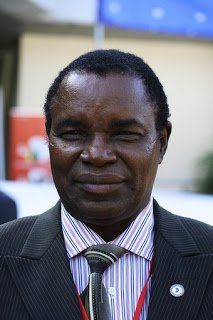 TellZim reporter
Former Minister of Finance Dr Samuel Mumbengegwi has died.
Dr Mumbengegwi was lecturer in the Faculty of Education at Great Zimbabwe University (GZU) by the time of his death.
While in the government, Mumbengegwi held various cabinet posts including that of Higher and Tertiary Education and in 2007 he was appointed Minister of Finance before losing his parliamentary seat in 2008 and retiring to lecturing.
A close family relative confirmed the death saying he died on Tuesday at the Avenues clinic but could not disclose the ailment.news
—
Tel :         +263 39 262 401 
He who said it can not be done must not disturb the one doing it!