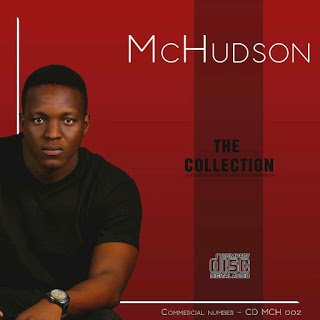 Tiyani Hahlani


CHIREDZI – A former Chinhoyi University of Technology (Cut) student and upcoming Afro-Fusion and RnB singer, Hudson Tafara Musamba has released an eight-track album which promises to make waves.
Masamba, who also works as a producer, owns the McHudson record label which has made waves on the local music scene with some of the songs making it to the Power FM top 40 charts several times.
He has also been nominated in this year's awards as the best studio and the best music promoter.
The ambitious 22-year-old launched his music career in 2014, working with the likes of Madiz, Gary Tight and Tererai Mugwadi.
"My music career started in 2014 when I first started learning how to make a beat and also recording vocals. Through hard work, I have done many projects with different artists like Nesto, Madiz, Gary Tight, Dobba Don, Tererai Mugwadi.
"In 2017 I also worked with Dobba Don on his song called 'Gimme Your Heart' and I also worked on other songs like 'Tiri Kufara' by Nesto ft Madiz," said Musamba.
In a space of four years, Musamba has already established himself as a respectable local RnB voice in the province.
"It is not really about what I personally have achieved but about acknowledging the efforts of the people that follow my music. It is also a way of promoting my work and marketing myself as a developing artist. I am helping others to rise in the industry so that they too can represent their communities with pride," said Masamba.
The talented artist said the road to success in the music industry was tough and encouraged other upcoming artists to work hard.
"We need to work hard in this industry. Some use drugs and get involved in pornography in order to make it but that is not the answer. If you are a decent musician, your conduct and your work should be exemplary," said Masamba.