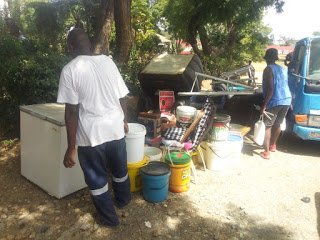 Clayton
Shereni
MASHAVA
–
Mine authorities at the Shabanie-Mashaba Mine are going against a government
directive not to evict families and former mine workers from the company's
properties.
Authorities at the now
defunct Gaths Mine in Mashava today (Tuesday 24) evicted families of former
mine workers leaving them with nowhere to go.
Some of the evicted
families who spoke to TellZim News said the mine management was insensitive.
"We are in a crisis as
a country due to coronavirus yet they still evicted us. The company owes us
terminal benefits because we worked for them for several years. Some of us have
very young children and we are left in the open with nowhere to go," said Patience
Chitangura.
Some employees who
still do maintenance work for the company were also evicted, with sources
saying at least 27 families were affected.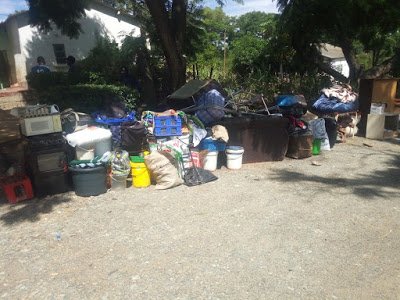 "They are evicting me
yet I am still working for the mine. I have served this mine since 1981 so I
don't know what I have done wrong for them," Eustina Mamhute.
Mine manager Grastano
Mapfumo declined to comment and directed all questions to Patrick Muguti who is
in-charge of company properties.
Muguti was not
forthcoming in his responses, choosing to simply say the victims should speak for
themselves on why they were getting evicted.
"They should tell you
why they are being evicted, they are on the ground. That is all I can say,"
said Muguti.
When TellZim News visited
Gaths Mine, some evicted families were camped by the roadside with police
officers and other people carrying out further evictions.
Government has
previously directed that former workers must not be evicted before all their
dues are paid in full.