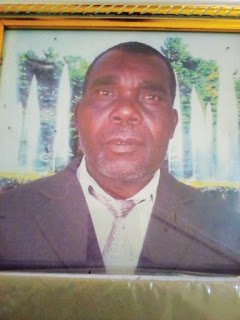 St Joseph's High School head, Daniel Muchingamidzwa
Courage Dutiro
St Joseph Tongoona High is the new talk of Zaka district after the school emerged among the top performers in both the November 2018 'O' and 'A' level examinations.
The school registered a 96.8 percent pass rate at 'A' level and a relatively impressive 40 percent pass rate at 'O' level, making the council-run institution one of the best in the district.
The most outstanding teachers included Costain Chinounye ('O' level Biology) whose class recorded a clear 100 percent pass rate, and Mirriam Mapetere whose own class managed a cool 86.21 percent in 'O' level Commerce.
Other teachers namely David Chipezaya, Never Mukuhudzi, Elizabeth Chambara, Sibanda Sihlupekhile and Mercy Mavenga recorded over 60 percent pass rate in their respective subjects.
At 'A' level, deputy head David Chipezaya's pupils achieved a 100 percent pass rate in Crop Science, and the same feat was repeated by Austin Chitambira's Literature in English class.
Other teachers; Mbedzi Mashudu and Jairos Mapungwana also guided their pupils to a solid 100 percent in Shona and Divinity respectively.
St Joseph's High School head, Daniel Muchingamidzwa said he was impressed by the results.
He attributed the good results to a spirit of hard work, commitment and dedication that exists among teachers, pupils and parents.
"We are happy with this achievement which is a culmination of tireless work and effort. We are glad that people are beginning to show more and more interest in our good name. I am doing my part, but that alone is not enough without the input of other stakeholders including my predecessor Mr. Chitambira who left for me a solid base on which to carry forward the work," said Muchingamidzwa.
Former school head Chitambira left the school earlier this term to join Eddrovale College.
The school also has a flourishing fish farming project and a promising piggery which is set to become a critical income earner for the school once all things are in place.