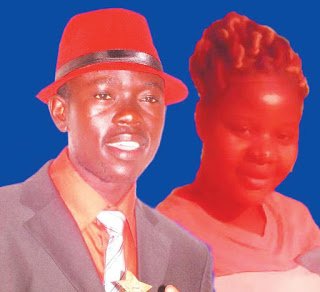 Stephen Ephraem
Chipinge's revered Zim Dancehall sensation, Chomnux – real name is Chomunorwa Machaka – says he is determined to show creativity in a musical genre which has been criticised as dominated by copycats who lack innovation.
Zim Dancehall took the country by storm at the turn of this century dislodging Urban Grooves from the pole position.
Many artist of the genre, which evolved from Dancehall music, which has Jamaican roots, have however been widely criticised for coming up with half-backed projects following the proliferation of backyard studios and producers over the past decade.
"A lot of substandard music is coming from backyard producers who are recording rushed projects. This is due to the fact that such producers want quick money and such an unprofessional culture is killing the genre," said Chomnux.
He said Zim Dancehall was also facing challenges related lack of creativity as evidenced by the literal 'copying and pasting' of Jamaican rhythms.
"For some artists, if you hear one song you would have heard all. The songs are lukewarm and lack creativity. Nowadays, the beat is sounding more of Jamaican than Zimbabwean. The Zimbabwe flavour has lost taste and is a bit monotonous. Artistes should adapt to change in order to survive," he added.
The 27-years-old artist, who hails from Chibuwe in Chipinge West, sings with his wife Mrs Nux whose real name is Millicent Magumo.
He is working on music videos for most of his popular songs and has promised to wow Chipinge fans with his newly-adapted beats.
"Chipinge has no popular studios so we have to record in other towns. Without our own studios and a radio station, the going is tough but I am standing the heat," he said.
Chomnux started his music career in 2007 and released five albums namely Tinzweiwo Baba, Zvakunakidza, Tapinda muindustry, Love is life and Level rekumberi.
He got into the limelight when he sang on four rythms namely Platnum riddim, produced by Mount Zion, V12 riddim produced by PTK, Kickstart riddim produced by Masvingo's ace producer Lyre, and Chemical riddim produced by KB.