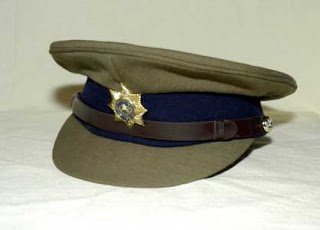 file pic
Cephas Shava in Mwenezi
17 Feb 2017 – MWENEZI – A 30-year-old traffic police officer was severely assaulted allegedly by a Rutenga businessman at a roadblock some 167 kilometres along the Masvingo-Beitbridge road on Tuesday last week after differences over a spot fine.
The police officer is now said to be nursing shaking teeth as a result of the assault.
Masvingo Provincial Police Acting Spokesperson, Assistant Inspector Kudakwashe Dhewa confirmed the incident and said the suspect had been arrested and would appear in court on February 20.
The cop, identified as Advance Kaneta and is with the Rutenga traffic post, was allegedly assaulted by Presence Taruvinga after the cop had raised issues of the third number plate for Taruvinga's Mazda vehicle which was being driven by a man identified only as Mutaro.
Kaneta was said to have been manning the roadblock with three other officers when he stopped Mutaro.
Sources said the officer demanded a US$20 spot fine for the third number plate offence but Mutaro failed to pay as he did not have the money.
Mutaro then called Taruvinga to tell him what was happening and Taruvinga talked with Kaneta over the phone asking to be given a grace period to allow him to pay the fine later.
It is said that Kaneta, however, refused to compromise, with his colleagues telling Taruvinga that they will not let Mutaro go until the spot fine was paid.
Moments later, Taruvinga arrived at the roadblock driving a Toyota vehicle and approached Kaneta and allegedly began to assault him with open hands while other officers watched.
Taruvinga immediately drove off leaving Kaneta and his colleagues but was later arrested.