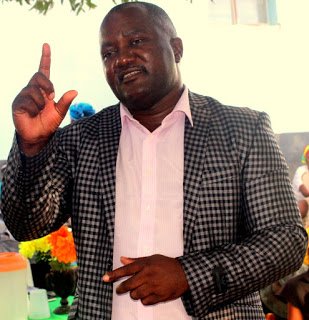 . . . community says farm must be turned into agricultural college
Kennedy Murwira
Members of the farming community around Crest of Ibeka, the farm that was taken over by Masvingo West legislator, Ezra Chadzamira, have said the farm should be turned into an agricultural college as per their earlier recommendation, TellZim News can reveal.
A member of the Ward Committee, who declined to be named for political reasons said when Chadzamira took over the farm from Yvonne Goddard, he disrupted a bulling programme that had just begun to bear fruit. He added that the farming community on Ibeka, Heathcote and Idhladhla farms were not happy with Chadzamira's stay on the farm and wanted it to be turned into an agricultural college as per their previous resolution.
The ward member alleged that Chadzamira had taken advantage of the fact that he was then the provincial Zanu-PF chairman and had used his influence to take over the farm. He said Chadzamira was bringing in herds of cattle of an inferior breed compared to what obtained during Mrs Goddard's stay.
"The size of The Crest of Ibeka does not allow for the current herd of cattle that is on the farm," he said.
The committee member said they would soon approach Provincial Affairs Minister, Shuvai Mahofa, to ask her to approach Lands Minister, Douglas Mombeshora and seek nullification of Chadzamira's occupation of The Crest of Ibeka. He added that while that action was being undertaken the Ward Assembly would look at other avenues to remove Chadzamira from the farm.
Reliable sources within the Lands ministry told this reporter that ideas were being thrown around concerning the future of The Crest of Ibeka with some officials asking for Yvonne Goddard's return.
Asked to comment one Samson Zvoushe who was once given an offer letter to occupy the same farm some years ago said the matter had received enough media coverage adding that he would respect any decision that was taken by the Provincial Lands Committee.
Efforts to get a comment from Chadzamira were fruitless as his mobile phone was going unanswered till the time of going to print.news
—
Tel : +263 39 262 401

He who said it can not be done must not disturb the one doing it!