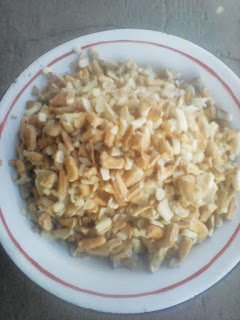 Peter Chawapiwa


CHIVI – Some folks in drought-stricken Chivi district are making a living by selling wild fruit seeds and nuts to a Harare-based buyer as prospects of a good harvest have completely vanished due to the prolonged dry spell which has laid waste many cultivated fields.
The villagers, who live under Headman Matsveru, said they move around in the bush looking for nhengeni, a wild sour plum-like fruit of the munhengeni tree whose dried seed they then pack and sell.
They also spend hours in the shade extracting marula nuts from the marula fruit and sell the products to the Harare-based buyer.
"The buyer comes here once a month to collect what we would have gathered. The money is not much but there is no choice for us," said Adeline Chimhaka.
She said the work was being done mostly by women since men considered it time-consuming and of minimal rewards.
"As women, we ensure that there is enough to feed the family on a daily basis and that is why you find mostly women doing the work. Nhengeni are bought for $3 per kg but to collect enough and prepare them for sale takes a long time.
"Marula nuts sell for about $6 per kg depending on quality but extracting a kilogram from the marula fruit is also lengthy and strenuous," Chimhaka said.
Other villagers told TellZim News the nhengeni fruit seed is processed into hair products that include hair oils and creams while marula nuts are processed into a form of butter.
The women said the prevailing drought forced them into the work although they realise that the returns are low.
"The hardships we face, coupled with the drought will force you into doing anything. We have received no rains and our cattle are roaming freely because there is nothing in the fields. We make less than $20 per month on average through the sale of nhengeni and marula nuts," said Moline Mahembe.