By Moses Ziyambi
The Masvingo City Council is losing at least US$ 11 000 on its seven bars dotted around the city every month, Tell Zimbabwe has established.
This comes at the backdrop of a dwindling revenue base, unpaid rates amounting to millions of dollars, a ballooning salary bill and the resultant poor service delivery at the council.
An insider told Tell Zimbabwe this week that the council did not have a choice but to lease the bars to private individuals starting January 2015.
"Losing huge sums amounting to 11 000 dollars per month, what option do they have? They will start leasing most of them (bars) from at least early next year. They want to rid themselves of the mess and lease most of the bars except only two; Chidavaenzi and MerryMe. These two will be easier to manage," said the insider.
"It's painful for the ratepayer who ultimately has to foot the bill," added the source.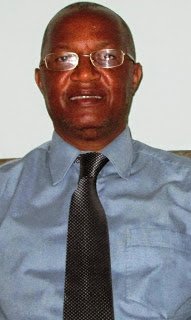 Masvingo city town clerk Adolf Gusha

Council- run bars include Chidavaenzi (Mucheke bus terminus), Chiororo (Pangolin) and MeryMe (Rujeko)
These startling revelations come as the city council struggles to maintain optimum service delivery with several suburbs going for several hours without water on a daily basis.
Refuse collection is also erratic as council has only two refuse- collection trucks while other trucks remain attached in the ongoing labour dispute.
Masvingo city mayor Hubert Fidze could neither accept nor deny the allegations. He laughed and said, "who told you that information."
"I cannot comment about that now but you can talk the town Clerk," said Fidze.Local