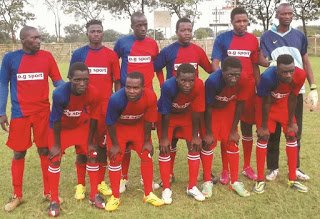 The
new media has ushered in a new age of digital communication with a global reach
and the sporting fraternity should make use of this phenomenon primarily the
Division One soccer league which has not been receiving mainstream media
coverage.
In
Zimbabwe, where only one television station ZBC TV exists, it has been impossible
to cover soccer matches from the Division One side as there is a bias towards
the Premier Soccer League.
Most
European leagues have embraced online live streaming on Facebook and YouTube
which has increased their fan base across the world and also reduced the rate
of dubious decisions by match officials as they will be on the spotlight.
Recently
Masvingo United Football Club (FC) introduced livestreaming during their home
game against Surrey FC at Mucheke Stadium as they target to broaden their fan
base throughout the country and also the diaspora community.
The
match was livestreamed on the Wezhira Community Radio Facebook page and was a
welcome development to local football fans.
Tinashe
Gundura, a football fan who watched the match online said live streaming was
the way to go as little attention is being given to division one teams by the
mainstream media.
"It
is very rare to see a Division One match being beamed on ZBC-TV so live
streaming is a very good initiative which can improve our football standards in
terms of officiating and also market the talent at these teams," said Gundura.
Masvingo
United spokesperson Godfrey Mtimba said the club was on a drive to reach out to
all their fans across the world and also expose bad officiating in the lower
league.
"We
have a large fan base, some are in the diaspora and cannot be at Mucheke Stadium
physically so we decided to take advantage of technology to bring the game to
their homes and offices. Also, we saw it as a way to expose poor officiating by
match officials because we believe in fair play so we want the world to see
that," said Mtimba.
He
also said the initiative will also help attract scouts from topflight league
teams and potential sponsors.
"The
initiative will help us attract scouts from other topflight teams around the
world and potential sponsors since we are a financially struggling community
team, this is another effective marketing methodology as we embrace ICT in the
world of football," Mtimba said.
Livestreaming
creates a big fan base for the club online allowing the target audience to
interact in real time and commenting while watching the match.
Match
officials of Division One leagues have been at the heart of controversy making
some costly decisions which have caused some matches to be abandoned before the
stroke of 90 minutes.
Bad
officiating seems to be now the trend in the football fraternity as referees
continue to hog the limelight for all the wrong reasons.
In
June this year the Southern region referees' committee suspended Bhekithemba
Moyo for officiating a first Division One game without caution cards and this
caused mayhem throughout the match.
In
the Eastern region, at least two matches have been abandoned so far this season,
one between Greyham vs Masvingo United and the other, a Mutare derby, pitting
army side Buffaloes and log leaders Tenax.
Both
matches have been abandoned after match officials made some grave blunders and
controversial decisions especially on awarding goals.
Football
mother body Zimbabwe Football Association (Zifa) will have difficulties in
giving the correct verdict on an abandoned match due to lack of oral evidence
and will then depend on hearsay evidence.
However,
if most teams in these lower leagues embrace online live streaming, this cancer
of bad officiating can be cured before it spreads across the whole sports
fraternity.