…over 200 fail to get drugs
Kennedy Murwira
A chronic shortage of the drugs phenorbartone and carbormazapin is negatively affecting epilepsy patients in Gutu district where a sizable number of people are said to have died after suffering from seizures due to a relapse caused by default, the sudden stopping of the ingestion of an approved medicinal drug.
Godfrey Dhina, the chairman of the Gutu Chapter of the Epilepsy Support Foundation of Zimbabwe said the drugs are not readily available in hospitals and clinics around the district. Dhina said when available, which is usually about once after four months, epileptic patients received supplies for only one month. Dhina said the drugs are taken once a day to reduce the occurrence of seizures.
"We now normally meet to pool our resources together to enable us to send one person to our headquarters in Harare's Hatfield suburb where at times the drugs are also not available. The drugs help to reduce the risk of sudden attacks and seizures," said Dhina.
Dhina added that defaulting in the ingestion of these drugs results in sudden seizures which put epileptic patients at risk of falling into fires, water or other dangerous objects and this results in death. Dhina cited the death of an epileptic patient in Bere Village under Chief Makuvaza who suffered from a sudden seizure, fell into a shallow pool of water and drowned.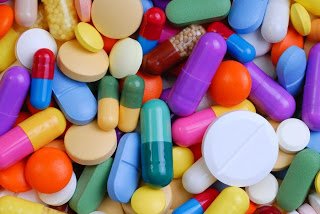 Dhina told this reporter that there were more than 240 registered epileptic patients in Gutu District arguing that the number of unregistered patients was even higher. He said all the unregistered patients could not access the drugs since they were only available by prescription.
He appealed to non-governmental organisations and other well wishers to assist epileptic patients to establish a drug bank at Gutu Rural Hospital which serves people from all over the district.
Councillors Enerst Muzorori of ward 34 and Gabriel Mapepa of ward 37 said they were extremely worried by the situation.
"People often rush to us for assistance but we won't be in a position to help," said Mapepa.
Councillor Muzorori said he has tried to engage the hospital officials but nothing has materialized.
"This is a very serious problem and we are trying our best to have the problem solved," said Muzorori.
Epilepsy is a disease that makes people experience seizures, temporary moments of attacks, convulsions or fits. During seizures people jerk uncontrollably, become unconscious, lose memory or become confused.local