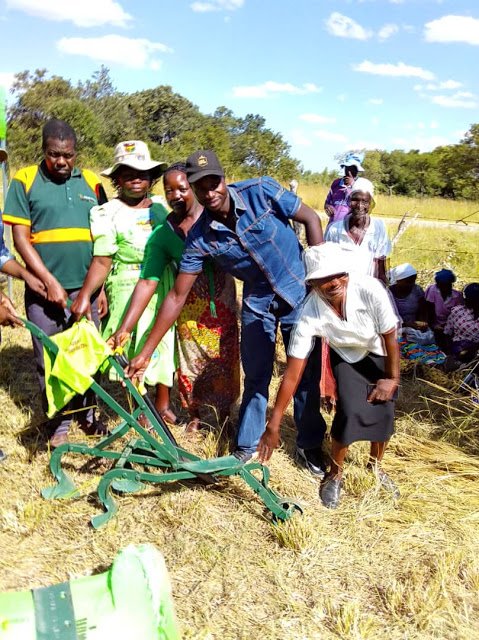 GUTU –

Seed Services has warned famers in Chavarove resettlement area to be wise when
purchasing seeds and wary of criminals selling counterfeit seeds.
Speaking
at a field day held at Luckson Mukaro homestead in Ward 29, Seed Services
inspector, Tawanda Nguruve gave farmers several tips to consider when
purchasing maize seeds.
He
encouraged farmers to first ask for licences of the shop from where they want to
buy the maize seeds and to know the exact name of the seed they want before
buying.
"Firstly
when getting in the shop you have to look for the licence. If you do not see it,
you have to ask the seller to show you. You also have to carefully look at the
labels and be able to differentiate them. You have to be able to differentiate
between Zimbabwe Super Seeds ZM 401, ZM 309 and ZM 521," said Nguruve.
He
also encouraged farmers to feel free to go and report any person who sells
maize seeds without licences and those who sell seeds that do not have proper
labels.
"You
have to report those criminals if you come across them selling our maize seeds
without a licence. Do not be afraid because you would be helping yourself and
many other farmers who want to plant genuine seeds," Nguruve said.
Seed Services is an institute mandated for
seed certification, variety release and variety protection.
It is a unit within the Research Services
Division of the Department of Agricultural Research and Specialist Services
(DR&SS) of the Agriculture ministry, responsible for administration of
Seeds Act [Chapter 19:13] of 1971, Seeds Regulations and Seeds (Certification
Scheme) Notice 2000, and Plant Breeders' Act [Chapter 18:16].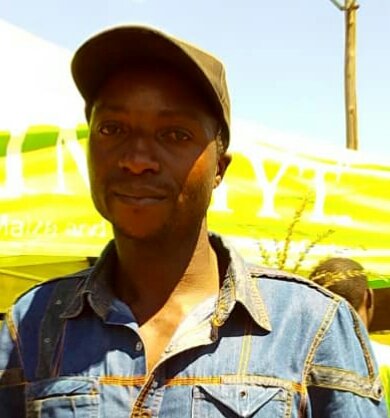 Tawanda Nguruve