Courage Dutiro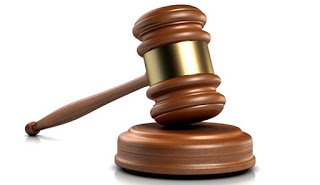 A 68-year-old man of Kwanga village under Chief Zimuto who was found growing 13 plants of dagga measuring 30cm and 160cm in length in his garden was last week convicted and given a wholly-suspended prison sentence.
Nyashadazaishe Chihwehwete, appeared before Masvingo magistrate Rufaro Mangwiro facing charges of unlawful possession of dangerous drugs as defined in section 157(1)(c) of the Criminal Law (Codification and Reform) Act Chapter 9:23.
Chihwehwete pleaded guilty and was given a 30-day prison sentence which was wholly suspended for five years on condition that he does not commit the similar offence.
It was the State's case that on March 22, at around 13:00hrs, police in Masvingo Rural received information from an informer that Chihwehwete was cultivating dagga in his garden.
Acting upon the information, police officers went to Kwanga village where they managed to locate Chihwehwete's garden.
Upon arrival at the garden, Chihwehwete was watering several plants of dagga and he was arrested on the spot.
Fortune Mukede appeared for the State.