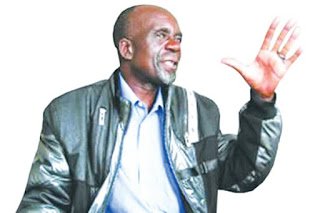 Lloyd Shunje
MUTARE – Dangamvura-Chikanga losing
parliamentary and musician, Hosiah Chipanga has taken a dig at newly
elected legislators describing them as job seekers who went to parliament for
salaries and personal gains at the expense of the electorate.
Chipanga's
sentiments comes at a time when the Members of Parliament (MPs) were fighting the
government's move to stop the purchase of their luxurious vehicles channelling
the resources to the fight against cholera which has so far claimed 49 lives.
Speaking to
TellZim News Chipanga said the MPs only appeared to be representing people
before the elections.
"They only
appear to be representing the people before being elected into office, now that
they are on pay roll, they are no longer leaders but now government workers.
"They can only pay
much attention to their paymaster than to the electorate that was fooled into
believing they would be represented," said Chipanga.
The Kwachu Kwachu
hit maker lost his parliamentary bid to MDC Alliance's Prosper Mutseyami.
Chipanga said
the system of paying leaders warrants dereliction of duty and responsibilities
leading to the suffering of the masses.
"Going to
parliament has become a full time job for most MPs if not all. They go there
with their salary in mind and forget why they are there in the first place.
They have decided to play smart by calling what they get as allowances when in
actual fact it's a salary.
"Most of them
are benchwarmers who only show signs of life when they are being given new cars
and their salaries," said Chipanga.