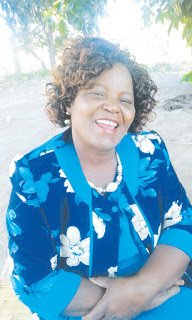 Cllr Rangwani
Moses Ziyambi
There
were hopes that the much-vaunted July 30 elections would yield better results
in as far as the involvement of women in local governance issues is concerned
but it seems that optimism was largely misplaced if the number of females from
Masvingo province who made it to councils or parliament is anything to go by.
As
the cornerstone of service delivery to the public, matters of local governance
are reasonably expected to reflect inclusivity and gender balance.
That
women have always been underrepresented in local governance structures of the
province – or at any level of government for that matter – is not debatable but
to imagine that a district as large as Chiredzi, with 32 rural council seats
plus eight more in the urban council, could totally reject all female candidates
is a bit too much to countenance.
The
same goes for Mwenezi Rural District Council (RDC) with 18 wards but all of
them taken by men despite that many female candidates contested in primary
elections of different political parties as well as in the general election
itself.
Chivi
RDC, with a total 32 councillors, has only three female councillors namely
Chipo Makurunje (Ward 22), Grace Mukungunugwa (Ward 5) and Mhurai Chikutiro (Ward
12). The council chair's post, which was held by Killer Zivhu in the previous
council, this time around went to another male; Godfrey Mukungunugwa.
Of
the three female councillors in Chivi RDC, none of them was elected to lead any
committee in the council, pointing to the enormous work on gender sensitivity
that still has to be done.
In
Zaka RDC, which has 34 wards, female councillors rose from four in the previous
council to six as for now and these are Sarah Mamvura (Ward 2), Ellar Mazorodze
(Ward 10), Judith Christina Chipote (Ward 21), Mariah Rangwani (Ward 23), Stella
Shambira (Ward 24) and Mebo Chikohora (Ward 26).
Despite
being dominated by male councillors, Zaka RDC remarkably broke with tradition
and elected Councillor Chipote, a female, as vice chairperson deputising a long
serving male councillor, Cornelius Mapuranga (Ward 3).
Out
of 10 wards in Masvingo Urban, only Selina Maridza of Ward 1 is female and she
lost a chance to be deputy mayor due to factional alignments and realignments
in her party, the MDC Alliance. The position was then taken by Wellington Mahwende
(Ward 6) of Zanu PF.
Masvingo
RDC, with 35 wards, has only six female councillors; two more from the previous
four who were in the previous council elected in 2013.
Masvingo
RDC, just like Zaka, also elected a female deputy chairperson, probably as a
consolation to women for the gross gender imbalance.
Gutu
RDC has five female councillors out of 41, and these are Jane Chomunogwa (Ward
15), Elizabeth Tandavani (Ward 22), Auxillia Mhuru (Ward 29), Fungai
Ravasingadi (Ward 35) and Ndinatse Madzadzure (Ward 39). None of five female
councillors in Gutu RDC chairs any council committee.
In
terms of representation per se, this was an improvement for Gutu RDC because
the previous council had only three female councillors.
Bikita
district has four female councillors out of 32; Sarah Mandiki (Ward 3), Sabina
Kujongonja (Ward 9), Chipo Munyoro (Ward 24) and Pindayi Mupombwa (Ward 26).
None
of the Bikita RDC female councillors chairs any committee in the council chambers.
In
the previous council, there were only three female councillors, meaning there
is a slight improvement this time around.
Of
the 26 directly elected Members of Parliament (MPs) in the province, only three
are female, again pointing to the patriarchal nature of the country's politics.
The
three female MPs are Berta Chikwama (Gutu East), Yeukai Simbanegavi (Gutu
North) and Priscilla Zindari Moyo (Mwenezi West).