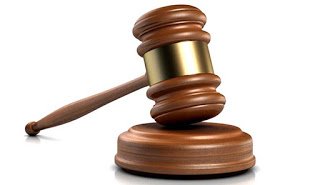 Masvingo
magistrate Dambudzo Malunga recently slapped a local man with 12 months imprisonment
on charges of indecent assault after he poked the private parts of a student doing
work related learning at his work place.
Edmore Gwara
(37) of Rujeko, will however serve eight months after four months of the
sentence were suspended on condition he will not commit a similar offence over
the next five years.
It was the
States' case as presented by Liberty Hove that on July 14, Thandiwe
Chihambakwe, a student at Gweru Polytechnic, went outside of the Downtown Lodge
where she is currently attached to answer a phone call.
Gwara followed
and poked her straight on her private parts.
This did not
sit well with the student who then reported the matter to her supervisor who in
turn advised her to report the case to the police, leading to Gwara's arrest.
Gwara pleaded
guilty but tried to exonerate himself by claiming that he acted under the
influence of alcohol he ostensibly took at the lodge's bar.