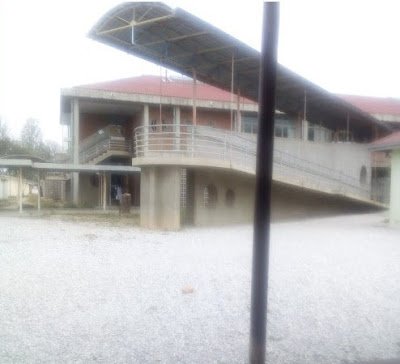 Moses
Ziyambi
Masvingo Provincial
Hospital recently spent many weeks using the council dump site to dispose of
potentially harmful medical waste materials that are normally fed into the
incinerator for destruction.
The hospital had run
out of coal that is used to generate the high amount of heat that an incinerator
requires to destroy different kinds of waste products.
A source at the
hospital said management had 'slept on the job' and failed to procure coal on
time, leading to a medical waste disposal crisis that lasted close to four
weeks.
"Somebody neglected
doing their job and we ended up without any coal. We resorted to using the
council dumpsites to dispose of some controlled medical waste materials
including sharps (syringes, needles, disposable scalpels and blades). It was a
very bad thing to do," said a source.
The source also said
coal had last been procured in 2015 and there was supposed to be a replenishment
at the beginning of 2019 when stock levels became seriously subdued.
Materials that are
usually incinerated include pathological and infectious waste materials and
well as expired pharmaceuticals.
Pathological waste
refers to human tissue, organs and fluids while infectious waste means waste
contaminated with blood or bodily fluids and waste generated during
post-mortems.
Sources said the most
common pathological waste coming out of Masvingo Provincial Hospital is
generated in the maternity wards in the form of placentas that come out when pregnant
women give birth.
Infectious waste at the
hospital consists mostly of used bandages and cotton wool.
When contacted for
comment, Masvingo Provincial Hospital public relations officer Ruth Zulu
confirmed that the hospital had ran out of coal and had used the council
dumpsite.
She however denied
reports that the hospital had used the dumpsite to dispose of dangerous medical
waste, saying only 'acceptable' materials were taken there.
"We wouldn't be that
irresponsible because we use the same neighborhoods as everybody else. Together
with our families, we are part of the community. Yes, we experienced a shortage
of coal due to the economic problems that every other institution is facing but
we eventually managed to procure 21 tons from Hwange and that should last us
for a long time depending on the amount of work that has to be done," said
Zulu.
She said during the
crisis, the hospital improvised ways of destroying waste materials that could
not be disposed of at the dumpsite, but could not state categorically how the
improvisation was exactly done.
Masvingo acting town
clerk Edward Mukaratirwa said if medical waste was dumped at the council
dumpsite, it was done without express authority from the local authority.
"It was done without
our authority. Environmental health laws do not allow medical waste to be
dumped at such places. Such materials should be destroyed in the incinerator,"
said Mukaratirwa.
The dumpsite, which is
located right in the middle of Runyararo West and Victoria Ranch, has for a
long time been a burning issue as it is seriously affecting residents of the
two areas.