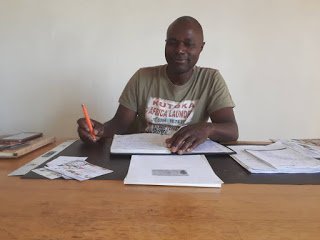 Arthur Masocha
Brighton Chiseva
There is a new investment in
Masvingo's hospitality sector following the establishment of a tourism and
hospitality school which will open its doors in January 2020.
The Henryarthur Hospitality
School will be offering a number of hospitality courses including a National
Certificate in Tourism and Hospitality, National Certificate in Professional
Cookery and a National Certificate in Bakery Technology.
The school, which is registered with
the Ministry of Higher and Tertiary Education and is accredited by the HEXCO
board, offers places for both full-time and part time students.
Enrollment for the first class of
2010 is already in progress, and students will be able to select between
day-time learning and evening classes.
The school will also be offering
short-term courses for those who may want to enhance their cooking skills for
home or professional use.
HenryArthur Hospitality School director,
Arthur Masocha said the idea of building the school comes as a way of
cultivating new skills for the people of Masvingo and beyond.
"We have put in place measures
that enable us to complement government's education 5.0 targets. We will impart
knowledge that is responsive to contemporary global standards in hospitality,
catering and culinary practices.
"We want to teach people skills
that people may use even at home or at their own places of self-employment. We
also want to implement an idea to product system by which students are
encouraged to put their imaginations into practice for the sake of innovation,"
said Masocha.
He said he was pleased with the
location of the facilities, which are a walkable distance from town close to
the Masvingo Vehicle Inspectorate depot in the industrial area.