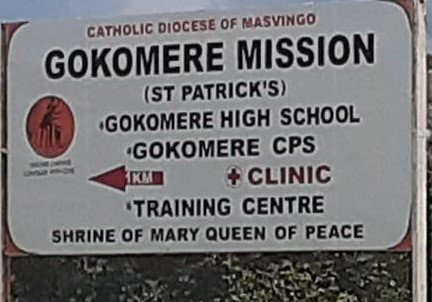 … as they petition
authorities over 'rampant abuse of school funds'
Moses
Ziyambi
Over 100 parents have
appended their signatures to a petition calling for authorities to intervene to
save Gokomere Central Primary School whose finances they allege are being
wantonly abused by the Roman Catholic Church Diocese of Masvingo.
The petition, which was
drawn late last week, has since been sent to many offices including that of the
Permanent Secretary in the Ministry of Primary and Secondary Education,
Masvingo Provincial Education Director (PMD), Masvingo District Schools
Inspector (DSI), Minister of State for Masvingo Provincial Affairs and
Devolution and Masvingo North Member of Parliament (MP).
The petition contains a
long list of grievances chief of them alleged lack of transparency with school funds, with
demands that Church officials be removed as signatories to the school account.
"We the parents of the
children at Gokomere CPS hereby bring to your attention our grievances
pertaining our beloved school which are mainly focused on the welfare of our
children and transparency with school funds," the parents say.
They also demand an
urgent audit exercise by independent auditors as they believe that the money is being abused by Catholic officials aided by a pliant school admin and a
compromised School Development Committee (SDC).
"We request that the school
head should account for the foodstuffs which were left in 2020 when schools
suddenly closed (after the lockdown was declared). The income and expenditure
statement should be presented to us termly," the parents demand.
A parent who helped
draft the petition, Tinashe Marava told TellZim News that it was imperative
that all the issues raised are addressed urgently.
"We are deeply concerned
with acts of bad governance at the school. We love the school and we want to
save it before it is too late," said Marava.
Other demands listed in
the petition include the reversal of the school fees increase from $35 000 back
to 25 000, provision of enough text books, that rampant bullying at the school
be addressed, provision of warm water for bathing and that parents be allowed
to do spot checks on the quality of food being served to pupils.
TellZim could not get a
comment from Gokomere Mission Priest-in-Charge, Fr James Magadzire as he did
not pick calls for much of last week.
Parents accuse
Magadzire of keeping the school debit card which he extravagantly uses to pay
for his personal needs and wants. They also accuse him of presiding over a 'rotten'
system of patronage and lack of accountability.
Gokomere CPS head
Mhangarai Masakadza acknowledged that there were grievances but referred all questions
to Magadzire who again could not be reached over the phone.