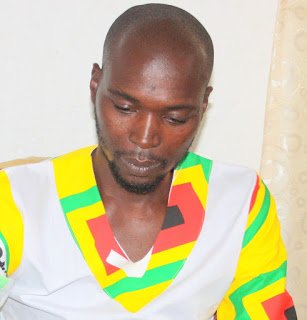 Talent Majoni

TellZim Reporter
Many candidates contesting in the Zanu PF primaries in Masvingo Urban have expressed outrage at the manner the process has been handled so far, saying the whole thing was manipulated in favour of certain individuals.
The elections are continuing today after a largely fallacious start which saw some candidates' names disappearing from the voters roll although they were on the ballot paper.
Victims in this regard were Talent Majoni (Ward 7) and Lovemore Mufamba (Ward 10) Tarcicius Mandava (Ward 2) and Rose Musakanda (Ward 10).
Reports also said up to 500 voters in Ward 10 had been turned away because their names did not appear in the cell registers.
In Ward 7, many people were also turned away from voting yesterday, with Majoni himself complaining of a 'cooked-up' cell register which saw his own name 'mysteriously' transferred to a different ward.
In Ward 4, some supporters of Godhati Dunira, who is competing with Edison Zvobgo Jnr and Benjaman Mazarire for the Masvingo Urban parliamentary seat, claimed they had been turned away from voting.
Processes in Ward 1 went on relatively well, with indications that incumbent councillor, Garcia Mundondo will easily retain his seat.
Preliminary results are also showing that Cllr Mandava has lost his Ward 2 to Kubiku by a mere two votes while Wellington Mahwende was the favourite to take Ward 6.
Elsewhere, three candidates, including Francis Moyo and Darlington Chiwa pulled out of the race for Chiredzi West parliamentary seat claiming widespread disenfranchisement of their supporters.
This left only Farai Musikavanhu in the race for the hotly contested seat although the exercise's credibility or lack thereof was yet to be confirmed.
In Zaka East, there were protests by supporters of Clemence Chiduwa because his name did not appear on the ballot paper, leaving Nyasha Gavaza and Rungisai Gumbwanda as the only candidates.
There were also protests in Chivi South Ward 25 where voting materials arrived late with many people reportedly failing to find their names in the cell registers.
There was also a reported mix up of voting material meant for some wards in Bikita and Gutu districts.topnews