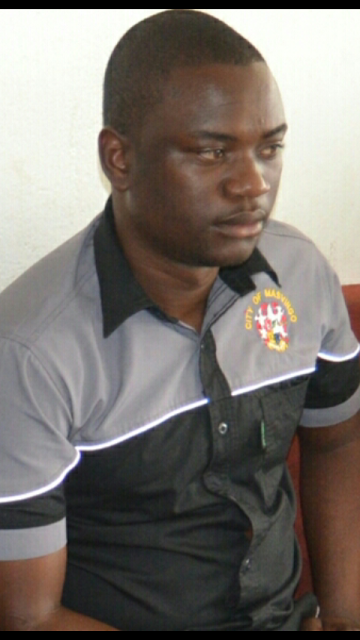 Godfrey Kurauone
MDC
Masvingo Urban Ward 4 councillor, Godfrey Kurauone has reportedly fled his home
fearing for his life after apparently receiving death threats from Zanu PF
activists and security forces at the height of the shutdown last week.
Speaking
via WhatsApp, Kurauone only said he was 'out of town', but refused to state his
exact location although there are speculations that he is in South Africa.
"Some
people with malicious motives made false accusations that I blocked roads and a
nasty plot was being hatched against me. I could not ignore such threats in
light of the terrible things happening in Harare and elsewhere," said Kurauone,
referring to the brutal crackdown against perceived instigators of last week's
violence.
Several
opposition MPs have been arrested in the crackdown that followed the violent
stay-away and many activists across the country have been reported to have gone
into hiding.
On
the second day of the shutdown, a group of Zanu PF youths and National Youths
Service members besieged the offices of the Community Tolerance, Reconciliation
and Development (Cotrad) trust in Hughes Street and later brought in the police
to arrest the organisation's staff members.
Seven
staff members were then taken by riot police at the supervision of the
vigilante group which accused the community-based peace and rights organisation
of inciting people to stay away from work and engage in violent activities.
The
group was led by Zanu PF Masvingo Urban Ward 10 councillor Sengerai Manyanga,
who is also the ruling party youth league provincial chairperson, and included
other active ruling party youth league members like Tavara Mudukuti and Zimbabwe
National Youth Service Graduates Association (ZNYSGA) public relations officer
Tariro Bwerinofa.
Cotrad
programmes manager, Zivanai Muzorodzi said he was surprised by the raid as the
group did not commit any illegal activity.
"They
forcibly got into our premises and held us hostage for some time before
Manyanga went out to bring riot police. Seven staff members were detained for
hours before being set free at the intervention of lawyers Collen Maboke and
Martin Mureri. They however held onto to our vehicle and only released it after
three days," said Muzorodzi.
He
said Cotrad was a law-abiding organisation that has never done anything outside
its mandate of promoting peace and reconciliation in communities.
"We
are appalled by this kind of intimidation. There is no basis in all the
allegations they are making against us and that is why the police have not laid
any charge against us one week after the incident. We are ready to meet them in
court," Muzorodzi said.
When
contacted for comment, Bwerinofa stuck to his guns saying Cotrad had been
caught 'red-handed doing malign activities'.
"We
are working to make sure that justice is delivered against the organisation
which went around inciting people to barricade the roads and close schools. We
have strong evidence against them and we urge the police to thoroughly do their
job as we have done ours. As patriotic citizens, we could not just watch people
disturbing the peace we are enjoying in the country. It is our duty to defend
the country and its leadership," said Bwerinofa.
He
accused Cotrad staff members of 'driving around in a German embassy vehicle',
apparently referring to the organisation's Toyota D4D double cab that the
police detained for three days.
He
accused Cotrad of convening a meeting some few days before the shutdown to
encourage people to engage in violent demonstrations and later going around
intimidating schools from opening for classes.
Masvingo
was largely peaceful on the day of the shutdown with few incidences of road
blockages being reported in some high density residential areas. No looting
incident was reported during the three-day protests against the 150 percent
hike in the fuel price.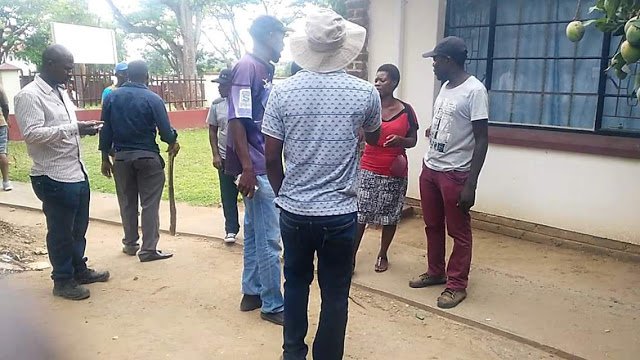 Zanu PF youths besieged Cotrad offices and called police to arrest Cotrad staff on the second day of the stay away