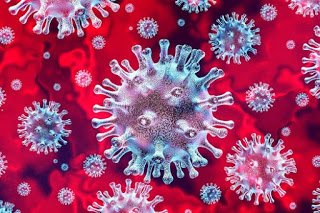 Perpetua Mrungweni
Masvingo residents are fearful of a potential hard lockdown after the province experienced a sharp increase in Cvid-19 cases, all of them being students at Bondolfi Teachers' College.
Before May 25, the province had only two active Covd-19 cases, but the cases suddenly became 96 after 94 students at Bondolfi Teachers' College tested positive.
Speaking at a Covid-19 response discussion held at the Civic Centre on May 27, Masvingo Provincial Covid-19 Task Force spokesperson, Rogers Irimayi said frontline workers were now hard at work trying to deal with the alarming cases at the college which is situated a few kilometres south of Masvingo city.
"There has been a rapid increase in the positive Covid-19 cases in Masvingo. We recorded 94 new cases and all these cases are from one institution. The Rapid Response Taskforce, which is made up of frontline health workers, is hard at work and we are pleased with their efforts," said Irimayi.
He confirmed that all the 96 active cases at Bondolf Teachers' College were asymptomatic save for the index case which had since been admitted into Rujeko Isolation Centre in the city.
"The majority the Covid-19 patients are asymptomatic meaning to say they show no signs and symptoms of coronavirus. We are sure that we have managed to contain the spread because all the cases are concentrated at one place," said Irimayi.
Some residents that spoke to TellZim afterwards said they were worried of a possible spike of case elsewhere in the city and province after reports that some Bondolfi Teachers' College students had spent some time at Oasis Night Club a day before.
"Some students are said to have spent their time at the club where they mixed and mingled with different other people. And many of those students are said to be among those that have tested positive," said Yeukai Mamhute of Mucheke.
Mamhute urged the police to do something about the bars that operate illegally without much regard for regulations such as the curfew.
Nyasha Mutengiwa a student at Masvingo Polytechnic, said it would be good if all face to face lectures are suspended at all institutions of tertiary education as a cautionary measure.
"We all want to get back to serious face-to-face learning formats but if the risk is too high, then it's not worth it. It would be good if authorities do away with that and permit only online learning," said Mutengiwa.