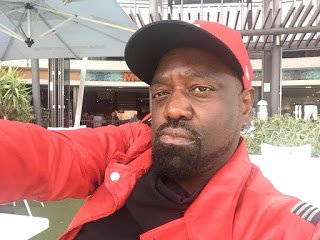 Phillip Sibanda
Tiyani Hahlani
MASVINGO – Phillip Sibanda, a Zimbabwean radio presenter at Wythenshawe FM in the United Kingdom (UK), last Saturday arranged a pool tournament aimed at raising funds to help a physically-challenged child in Harare.
Proceeds from the tournament will be channelled towards the purchase of a wheelchair for six-year-old disabled child; Kunashe Gava.
The tournament saw Railton Masvingo hosting Bulawayo-based side, Zimra who won the games and walked away with US$250 and a floating trophy.
The tournament raised US$80 which will be used to buy the much-needed wheel chair in Harare.
In an interview with TellZim News, Sibanda aka Air Marshall Commander, expressed great joy in making a difference in the lives of the less privileged.
"I am happy with the support which we have received from all our donors who participated. They managed to squeeze from the little they have to put smiles on the face of the children who live in this community," said Sibanda.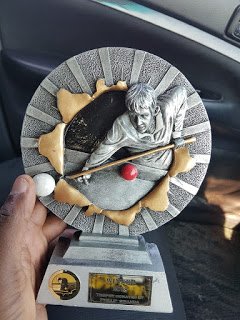 The tournament also included the speed category in which the contestants competed to finish and pocket all the balls first.
Sibanda urged the diaspora and other people around the country to help children living on the streets as well as people with disabilities.
"I am appealing to anyone who lives in the diaspora, whether you come from Masvingo or Tsholotsho, to look back where you come from and help your community. If you get one child whose school fees you can pay, the better for humanity. These children need it and they definitely need your help," he said.sport