The Zimbabwe Teacher's Association (ZIMTA) held its national games in Masvingo on the 11th of August in preparation of the Southern Africa Teachers Organization (SATO) to be held in Livingstone, Zambia on the 18th of August.
Participating in the games were all the ZIMTA 10 provinces where players to represent the nation were to be selected from.
Richard Gundani, ZIMTA president however said the sporting platform was a unique way of uniting teachers around the country.
He further expressed that this was upon fulfilling one of ZIMTA's aims of giving non – monetary benefits to the educators.
"This is not just a sporting platform but it unites teachers as well. We are happy as ZIMTA because we have successfully fulfilled our aim of giving non – monetary benefits to teachers around the nation", said Gundani.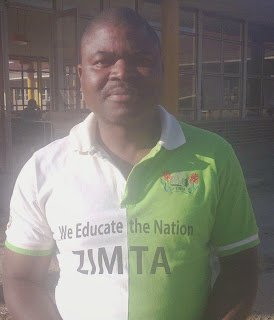 Mr Richard Gundani
John Mlilo the organization's Secretary General echoed the president's sentiments adding that the platform also helps the organization to get closer to its members by giving them latest updates at first hand.
"With such platforms, we are able to communicate with our different members from across the nation directly on issues that need clarity. I therefore urge teachers not to antagonize the government before they consult us concerning specific issues that might need our input," said Mlilo.
Mlilo said ZIMTA membership is currently at 43 000 around the country.Sport