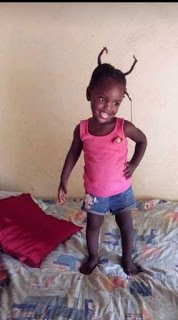 Terrence
Ndowora
The Bikita community has once again
been thrown into shock after a 5-year-old girl went missing on April 26 barely
a week after another age mate went missing only to be found dead in a disused
septic tank.
Nokutenda Chirandu (5), who was
reported missing on April 26, was last seen in the afternoon at Hozvi Primary School
in Bikita.
Chirandu's mother, Faith Kurungedye,
told TellZim News that her child went for school in the morning and never came
back.
"She went to school and it was her
first day attending school. After school, her cousin sister who's in ECD B,
looked for her but didn't find her. She later came back home and alerted me
that she had not found her sister at school," said Kurungedye.
Masvingo provincial police spokesperson
Inspector Kudakwashe Dhewa said he was yet to receive the report.
A police report was made yesterday,
April 28 at Nyika police station in Bikita.
Recently, another 5-year-old Mitchel
Musharu from Bikita went missing on April 17 at Nyika Growth Point and her
lifeless body was discovered a week later in a disused septic tank by her
parents who immediately notified the police.