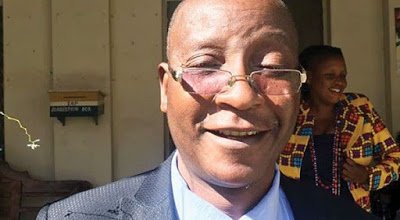 GWERU
–
The Minister of Justice, Legal and Parliamentary Affairs Ziyambi Ziyambi last
week commissioned an Anti-Corruption Court in the city as part of wider efforts
to improve efficiency in the trial of corruption-related offences in the
country.
The
initiative

is meant to separate the
investigation, prosecution and trial of corruption cases from the mainstream
court processes.
Speaking
at the event, Ziyambi said the launch of the court proved government's
commitment to fighting corruption.
"Midlands
is the fifth province to benefit from the specialised Anti-Corruption Courts
initiative being spearheaded by the Judicial Service Commission (JSC) after
Harare, Bulawayo, Mutare and Masvingo.
"Fighting
corruption is truly gaining fame and acceptance as the gateway to rebuilding
the country's economy. The fallacious perception that corruption only exists in
public institutions must be exorcized," said Ziyambi.
Ziyambi
said corruption deprived the country's revenue base thereby militating against
economic development.
"Corruption
takes many forms which include bribery, extortion, embezzlement and criminal
abuse of power. In its very nature, it deprives the government of revenue which
is critical for the development of the country. It further takes away the
credibility of institutions at all levels," he said.
The Minister of State for Midlands Provincial Affairs,
Larry Mavhima welcomed the launch saying the country's leadership was opposed
to corruption.
"The opening of
the court shows that the government is walking the talk and delivering on what
it promised with regards to dealing with corruption around the country," said
Mavhima.