Beef producers were urged to take merit of the festive season to try and maximise the sales of their cattle since the prices will be favourable and there will be high demand of beef on the market.
This came after Masvingo experienced a harsh and difficult year in the history of beef production where there was an outbreak of foot and mouth disease which led to the Veterinary Services banning the movement of cattle in the province and the closure of many abattoirs.
Farmers made huge losses after a cattle sales ban had been imposed for nearly 6 months and the chairman of the Masvingo Beef Producers Association, Robert Makado is therefore urging all beef farmers to cover up for the losses during the festive season since the prices are high.
In an interview with TellZimbabwe, Makado said the year 2014 was the worst in the history of cattle production in Masvingo since it was characterised by cattle diseases and a considerable number of cattle deaths were recorded across the province.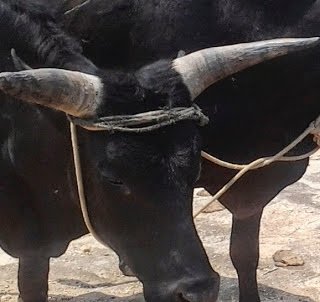 "We had one of the worst season characterised with diseases which led to a halt in cattle sales and farmers suffered severely as they could not sale their cattle because there was an outbreak of foot and mouth disease. Now I call upon all the beef producers to put their cattle on the market because the price is very competitive", said Makado.local