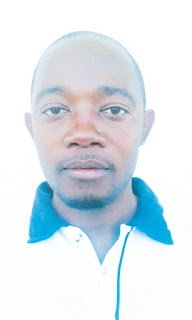 Beatific Gumbwanda
Chiredzi Town Council has apologised to residents for the worsening poor service delivery of recent days which the local authority claims is being exacerbated by the current shortage of diesel and petrol.
The council gets its fuel from Tsimeguru which has however been struggling to get supplies; sometimes going for weeks without getting any delivery.
Some people have, however, alleged that the service station is diverting its fuel to the black market with the connivance of corrupt police officers.
Chiredzi Town Council chairperson, Gibson Hwende said service vehicles could no longer respond to such issues as burst pipes and blockages in time due to the shortage of fuel.
"We would like to apologise to our beloved residents that we are facing challenges in accessing fuel and this has resulted in poor responses to emergencies such as sewage blockages and burst water pipes. Our utility vehicles such as the refuse truck are not on the road regularly. We are looking at the alternatives available to make sure everything does not ground to a halt," said Hwende.
He said council often pays for its fuel in advance but has not been getting the precious liquid for some weeks.
"We have one garage which supplies us with fuel. We have paid up for the fuel but there was not even a single delivery since last week. So what it means is we have to liaise with other fuel suppliers so that when our supplier is dry, they can then assist us," Hwende said.
One transport operator who spoke on condition of anonymity said some police officers were betraying the public's trust by aiding the black market.
"Ordinary vehicles find it hard to refuel at Tsimeguru because they are told that there is no fuel. During the night, however, drums are filled up and carried away in the presence of the police," said one motorist.
Chiredzi has six fuelling stations namely Zuva, Total, Flow, Tsimeguru, Lyonnais and Croco Motors.