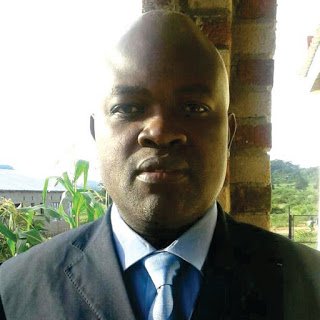 …as more allegations against school head emerge
BIKITA –
Following the recent publication of a story by TellZim News titled 'Chirima High pupils up in arms against school head', some 'A' level children have been forced to write reports as they are suspected of leaking the story.
The story, which revealed allegations of mismanagement and abuse of school funds by Chirima High School head, Henry Mugwira, has opened floodgates of more complaints against him.
It has now been learnt that there is now a big witch hunt targeting teachers and pupils who are suspected to have leaked details to TellZim News.
Sources said dozens of form six pupils have been asked to write reports on the matter and there are teachers too who have also drawn Mugwira's ire.
"Acting on the headmaster's instructions, the deputy headmaster and the senior master asked most 'A' level pupils to write reports and name those who leaked the information to the media.
"There is widespread fear among pupils because they could be expelled from school for an offence they did not commit," said the source.
Meanwhile, another parent has since came forward claiming that he was forced to transfer US$60 to Mugwira's EcoCash wallet after his child lost an 'A' level accounts book in 2015.
"We contributed towards the purchase of the book which was quoted at King Jays bookshop at Nyika growth point but the book was never bought. For several times, I called the bookshop to find out if the book was indeed bought but was told it was never bought. I have always doubted that the book could cost that much," said the parent.
When contacted for comment, Mugwira played hard to get at first, but finally admitted the school had launched an investigation after bare facts were laid before him.
"People are trying to tarnish my name by falsehoods. There is a teacher I suspect is spreading these falsehoods so that he can take over the job perhaps. Investigations are underway to get to the bottom of the matter," said Mugwira.
Masvingo Provincial Education Director (PED) Zedius Chitiga was not available to comment as he was said to be out of town.education