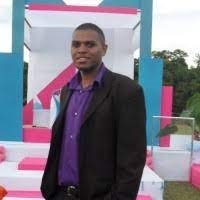 Simon Parwaringira
Clayton Shereni
MASVINGO –
Zimbabwe Heads of Christian Denomination (ZHCOD) last week pledged their
support of the devolution programme which is being implemented by the
government across the country.
Speaking
during a provincial leader's symposium held a local hotel, ZHCOD provincial
chairperson Simon Parwaringira said the organization was working tirelessly as
a unifying structure to ensure development in the country.
"ZHCOD
acts as a unifying structure bringing together the church around common themes
and objectives. As an organization, it is within our mandate to ensure that we
compliment government efforts in development through evangelization.
"We
are happy with previous engagements which we have had with government in
disaster management, education, health and relief programmes," said
Parwaringira.
The
organization is a brainchild of four apex church representative bodies;
Catholic Commission for Justice and Peace (CCJP), Zimbabwe Council of Churches
(ZCC), Union For Development of Apostolic and Zionist Churches in Zimbabwe
Africa (UDACIZA) and the Evangelical Fellowship of Zimbabwe (EFZ).
Minister
of State for Provincial Affairs and Devolution, Ezra Chadzamira, who was the
guest of honour, applauded the church for playing a pivotal role
"Our
government respects churches and the critical role they play in the
communities. The devolution agenda is bringing positive development to the
grassroots level and in Masvingo, we have completed 77 projects including
clinics, schools, refuse compactors and graders by local authorities.
Masvingo
province was allocated $1.8 billion under the 2021 devolution program and various
projects across the province's seven districts are expected to begin.
In
Masvingo province, ZHCOD operates in four districts namely Bikita, Gutu,
Masvingo and Chivi where; working in conjunction with local leaders to promote
the role of churches in creating social cohesion and civic participation within
devolution processes.
The
meeting was targeting to sensitize local leadership about the ZHCOD project,
strengthen the relationship of the government, church and community leaders to
ensure the ownership and oversight of the project at local level.
ZHCOD
also operates in Manicaland and Midlands provinces where it works with government departments in implementing devolution,
decentralization and developmental projects.