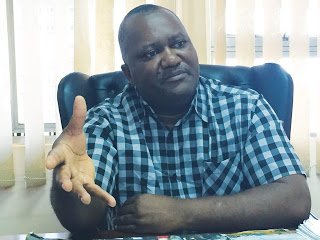 Minister of State for Masvingo Provincial Affairs, Ezra Chadzamira


… US$310 million in development money stuck in banks
… as provincial councils fail to sit
Upenyu Chaota
Over US$300 million dollars allocated by the government for devolution remains stuck in banks as provincial councils that are supposed to superintend over the funds have never sat since the July 30 harmonised elections, with government making half-hearted moves towards coming up with an enabling act as required by the Constitution.
During the presentation of the 2019 National Budget in November last year, Finance minister Mthuli Ncube allocated US$310 million to provincial councils to be shared equally by the coun-try's 10 provinces.
The devolution clause was included in the 2013 Constitution after strong lobbying by opposition parties but government has not balanced rhetoric with action. It was only recently that the Princi-ples of the Provincial Councils and Administration Amendment Bill has been drafted and is awaiting parliamentary approval.
Minister of State for Masvingo Provincial Affairs, Ezra Chadzamira, confirmed that the money was there but could not be used without the provincial council sitting and approving a budget.
"We got our share of the money but we await for the provincial council to sit and deliberate on key areas which need attention. As you may be aware, the provincial councils are yet to sit across the country because the government is working on the legal framework to operationalise provin-cial councils.
"The cabinet has already done its part and it is now up to Parliament to deliberate on the enabling act and if it passes, the provincial councils will meet and get to work.
"I cannot tell the time frame but I hope it will be soon because we want to see our province bene-fiting from the initiative," said Chadzamira.
Under the proposed devolution, provincial governments will get five percent of government rev-enue for the development of local authorities.
The proposed devolution concept will be modelled along the Chinese model which has economic centres that compute their own gross domestic product data for competitiveness purposes.
Masvingo province hopes to achieve a US$5 billion economy by 2030 exploiting its vast potential in agriculture and mining.
"We have the brains and the human resources but we remain underdeveloped because we have of late been focusing too much on politics at the expense of the economy.We now need to take a lead in development and we have great potential. We are targeting a US$5 billion economy by 2030.
"The giant Tugwi-Mukosi Dam's potential to irrigate 25 000ha of land will be exploited to the maximum. We have plenty of minerals and Masvingo province will be leader in terms of the GDP," said Chadzamira
If wholeheartedly implemented, devolution will result in wholesale changes to the national gov-ernance design as it will decentralise and devolve power and authority including fiscal, invest-ment and economic responsibilities to each of the country's ten provinces.