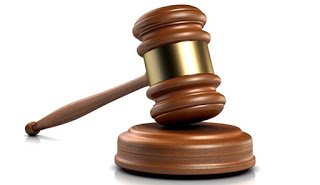 An
elderly Bikita man recently appeared before Masvingo magistrate Dambudzo
Malunga for allegedly raping his 15-year-old sister-in-law.
Erasmus
Mudadi (82) of Muredzi Village, Chief Ziki pleaded guilty to contravening
Section 65(1) of Criminal (Coordination and Reform Act) Chapter 09:23.
He
was remanded in custody until June 27.
It
was the State's case, as presented by Richard Nyaruomba, that sometime in
January, the complainant started living with her sister who cannot be named to
protect the victim's identity.
One
day, Mudadi called the girl into his bedroom where he raped her.
After
committing the offense, he threatened the 15-year-old minor against revealing
the offence.
The
abuse became habitual from that day onwards, with the abuser continuously
threatening her against speaking up.
The
matter, however, came to light when an adult relative questioned here after
noticing some strange behaviour in the child.
The
juvenile was referred to the hospital for medical examinations and the results were
presented in court as evidence.