Farmers settled along Masvingo highways were recently urged to look after their livestock because they were causing a mayhem in the major highways of the country leading to serious accidents and loss of lives.
Speaking at a meeting in Chidzikwe resettlement area this week, chairman of the Beef Producers Association in Masvingo, Robert Makado, urged all the farmers in the province and the nation at large to take good care of their livestock to avoid unnecessary road accidents.
He also urged farmers to erect fences which will help lessen straying of livestock.
"You must look after your livestock well because if you don't keep an eye on them they end up wandering in the highways where they cause fatal accidents", he said.
With reference to an accident which occurred along the Masvingo-Beitbridge road which killed 13 herds of cattle recently, Mr Makado said farmers should never allow such incidences to happen because people's lives will be in serious jeopardy.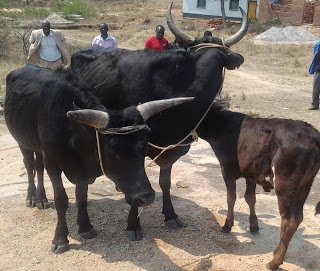 "It is so sad to hear that people have lost their lives in a road accident where livestock is involved. Farmers we take it upon ourselves to ensure safety of our livestock and safety of the passengers on the road. Accidents should be as a result of other things not because of livestock", he added.
He further pointed out that the farmers should aim at maximising profits and that this can only be achieved when farmers take care of their livestock not only from the roads but also by treating them in the first sight of a disease.