Former Movement for Democratic Change (MDC-T) councillor for ward six (6) David Vasivenyu Chingombe has rescued Haile Glselassie – an Ethiopian who had lost his house to a friend in Masvingo recently.
Chingombe who got powers of attorney over Glselassie's house number 37 Rhus Avenue in Rhodene had to endure a three-year long court battle in order to get back the ownership of the house which had been transferred to one Norman Chakanyuka through fake court papers.
Speaking to Tell Zimbabwe soon after winning the case last week, Glselassie who is now based in Addis Ababa said the Zimbabwean courts were fair and just.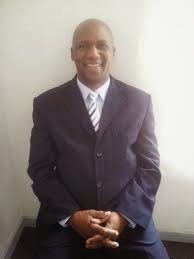 David Vasivenyu Chingombe
"I am happy to get my house back. There is rule of law in Zimbabwe. Although it took us almost three years, Chingombe fought until we got my house back and I am very grateful," said Glselassie.
Glselassie bought the house in 2002 when he was based in Masvingo working for World Food Programme (WFP) and when he was transferred to Liberia in 2005, he left the house being manned by Chakanyuka who later used fake documents to get ownership of the property.
"I am happy that we managed to evict people who were staying in the house as we were given the house back to us by the courts," said Chingombe.Local