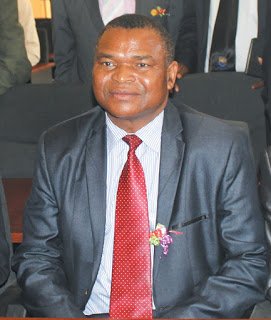 Itai Muzondo
The Ministry of Primary and Secondary Education has embarked on a drive to reduce satellite schools in Masvingo's Chiredzi and Mwenezi districts amid reports that they have not yet met the anticipated upgrading of schools so that they have conducive learning environments, TellZim News has learnt.
Confirming the development to TellZim News, Ministry of Primary and Secondary Education spokesperson Patrick Zumbo however said the ministry principals decided to register the schools with immediate effect following a realisation that they had gone for too long operating under the shadows of other schools.
"The system was not healthy at all. You would realise that some satellite schools had gone for as long as 15 years' operating under the shadows of well-developed schools and that stalled development. A decision was then made upon this realisation to register all satellite schools with minimum requirements so that they can run independently.
"The projects will also be supported by the School Improvement Grants which are accessed from government. Chiredzi and Mwenezi were the selected districts in Masvingo since they are the areas where most resettled farmers are, thus automatically having the largest number of satellite schools in the area," Zumbo said.
Reiterating the development, Masvingo Provincial Education Director, Zedias Chitiga said it was proper for government to act that way as it was a long-awaited development.
"We are actually celebrating the development as it was a development long awaited. We are also of the belief that when these schools run independently more development will be realised," Chitiga said, though he could not disclose which schools had been targeted for upgrading.news
—
Tel :         +263 39 262 401 
He who said it can not be done must not disturb the one doing it!