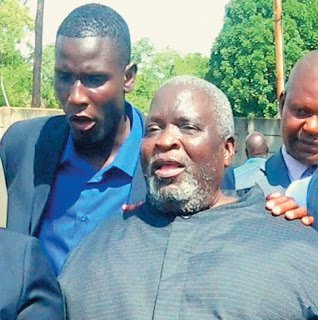 Itai Muzondo
In an unusual development, ten Zanu-PF youths were arrested in Bikita for disrupting a Zimbabwe People First (Zim PF) meeting which was being held at Mashoko business centre in Bikita recently.
The ten, Maxwell Mushayamunda, Joseph Masakadze, Pikisanai Mufiri, Nyama Masakadze, Tichaona Mashavira, Innocent Mashavira, Sarah Chidzemwe, Botha Mupfumba, Jephitah Chiropa and Upenyu Mufiri were arrested after Bikita Zim PF Coordinator Kudakwashe Gopo made a report to the police.
"It was all a game of numbers. Zanu-PF actually tried to threaten people who had gathered for our meeting. They were annoyed that their own meeting which was being held a small distance from our venue was poorly attended. They then decided to disrupt our well-attended meeting. 
"They came with sticks threatening to beat us but we just remained calm and proceeded to make a police report since we had a clearance. The police were forced to take action when the youths followed us to the camp singing revolutionary songs," Gopo said.
Bikita Zim PF leader, Retired Colonel Claudius Makova said he was happy with the action taken by the police and urged youths to refuse to be used as tools of violence.
"I am pleased by how the police responded to the rowdy behavior of the Zanu-PF youths. I am also happy that Zim PF members didn't respond with violence against the thugs. They followed the right course as required by the law. 
"It gives us confidence that the police will continue to act against political violence in a non-partisan manner now that we are approaching elections.
"The youth must refuse to be used in exchange for opaque beer. Every sane person must reject orders to toyi toyi at police camps as these youths were made to do," Makova said.news
—
Tel :         +263 39 262 401 
He who said it can not be done must not disturb the one doing it!