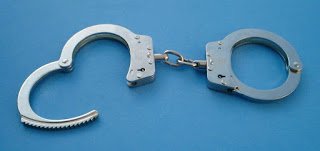 Upenyu Chaota
The Chivi Magistrate's Court has sentenced a Runyararo West woman to four years in prison after she was convicted of breaking into a Berejena Hospital maternity ward and stealing a one day old child.
Rester Mapombwa (31) who resides at number 3 Linos Mukaro Street in Runyararo West, Masvingo, had lied to her boyfriend that she was pregnant with his child.
Magistrate Bishard Chineka slapped Mapombwa with 48 months in prison, setting aside 12 months on condition that she would not commit a similar offence in the next five years.
She pleaded guilty to the charge of kidnapping a baby belonging to Tatenda Nhinga (18) from Masvingise village, Headman Makamure, Chief Nemaushe in Chivi.
It is the state's case that on April 26, 2016, around 1300hrs at Berejena Hospital, Mapombwa broke into the maternity ward masquerading as one of the mothers in the ward.
When she got in the ward, she told the other mothers that their clothes which they had washed had fallen off the drying line. The mothers then left the ward to go and pick up the clothes but when they arrived they saw all their clothes on the line.
They rushed back to the ward and found that Nhinga's one day old baby was missing and alerted the hospital security.
The security personnel then chased after Mapombwa and caught up with her in the bushes with the baby already in her bag. When she was asked why she had kidnapped the baby, she said she wanted to please her husband.
She was taken to the police where a report was made, leading to her arrest.
Nixon Chamisa prosecuted.news
—
Tel :         +263 39 262 401 
He who said it can not be done must not disturb the one doing it!