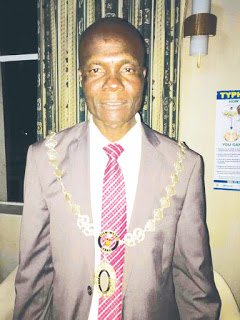 Joseph Makombe

Tinaani Nyabereka
GWERU – Newly-elected City of Gweru deputy mayor, Cleopas Shiri has called for the decentralisation of council operations to improve efficiency in the delivery of services.
Speaking to TellZim News after taking oath of office recently, Shiri lamented the low rate of response to emergency situations and pipe bursts.
"The rate of response to service delivery hiccups is low and the speed is slow. It's not at all good; people expect such problems as sewer bursts to be looked into and attended to as quickly as possible. I think as the incoming council, there is need for us to look at it and see how best we can deal with the situation," said Shiri.
He said a solution could be lying in the creation of zones with call centres so that such problems can be quickly reported, recorded and responded to.
"I think there is need for us to come up with zones that will help to devolve operations so that we work on response to situations," he said.
The city's new mayor, Josiah Makombe urged residents to dispose of waste products in a responsible manner.
"We want to work towards developing and maintaining our city together because that can only be achieved if we work together as a team. I therefore call upon all residents of the city of Gweru to be responsible in waste disposal," said Makombe.