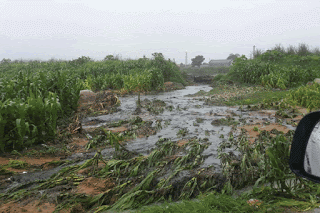 Gweru
City Council and Vungu Rural District Council (RDC) last week signed a Memorandum
of Agreement (MoA) as part of efforts by the two local authorities to help each
other improve services delivery in the Woodlands area.
Addressing
residents at a constituency indaba in Gweru last week, Ward 11 Councillor
Albert Chirau said the problem in Woodlands was caused by a political based development
which saw a land developer constructing houses in the dumpsite zone.
"The
woodlands issue is a result of a political based development and it was during
the first republic's led by former president Robert Mugabe in which a mention
of his name would give many people free reign to do as they pleased.
"When
Woodlands was built, much of its sewer system was installed in a substandard
manner. On the other side, corrupt deals were at hand as council officials who
were in office by then went on and approved the plans of the housing schemes.
The sewer system was

approved because someone was benefitting from
behind," said Chirau.
Chirau
said the signing of the memorandum was meant to map out lasting solutions on
the welfare of residents.
"Two
weeks ago the two councils met and signed a MoA as a way to address the
woodlands situation. As you know Vungu was saying Woodlands belongs to GCC as
rates were being paid for at Gweru council on the other hand GCC ruled that woodlands
was under Vungu.
Our
main focus is on refuse collection and provision of water. Those two issues
must be solved without taking sides because people are in dire need of these services,"
said Chirau.
Gweru
Deputy Mayor, Cleopas Shiri said it was the council's mandate to provide water
and refuse service to its residents.
"If
people are being charged for a service they must get it and water must be made
available at all costs. The issue of a dumpsite in Woodlands is another topical
issue which made use to engage the Ministry of Local Government and the
Minister of State for Midlands Provincial Affairs Larry Mavhima to help us a
find land to relocate the site. It's our prayer by next year we got it," said
Shiri.
Vungu
Ward 16 Councillor, Parirenyatwa Nyika said the local authority was
incapacitated and could therefore not provide water and refuse services to Woodlands
residents.