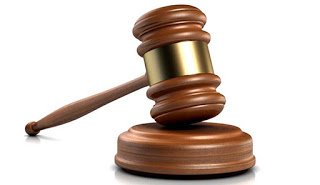 MWENEZI –
An
inquiry into the case in which three poachers were shot dead in Mwenezi West following
an exchange of gun fire between them and game scouts was recently opened at the
Mwenezi Magistrates' Court.
The
three deceased suspected poachers Reason Muzamba, Justin Sibanda and
Conservative Mafa were shot dead after they came face-to-face with game scouts
at Bubi Valley Conservancy popularly known as Towler Ranch. The Big Five conservancy
stretches from Mwenezi West to Matabeleland South.
Testifying
before magistrate Honest Musiiwa on Monday, January 20, the 'killer' game
scouts told the court that the three poachers were heavily armed.
They
said upon realising that the poachers were directly firing at them, they returned
gun fire in self-defence.
They
further told the court that cases of rhino poaching were on the increase in the
conservancy and that on several occasions, they encountered heavily armed
poachers.
"It
was a bit dark when we came face-to-face with the poachers. When we fired some warning
shots in the air, instead of them surrendering, they fired back at us. We ended
up randomly exchanging gun fire.
"We
retreated for a while and later on accounted for three dead bodies. One of the
dead poachers, Muzamba was an ex-game scout at the conservancy," said one of
the witnesses.
It
is the State case that on July 28 last year, Bubi Conservancy game scouts came
face-to-face with some armed poachers who had intruded into the conservancy'
fence.
Gun
fire was exchanged and this led to the death on the spot of three poachers,
Muzamba, Sibanda and Mafu.
A
police report was made and detectives from Mwenezi attended the scene and
accounted for the three dead bodies.
The
matter was postponed to January 28 where a ballistic expert and an
investigating officer will give their versions of the story.

Willard Chasi prosecuted.