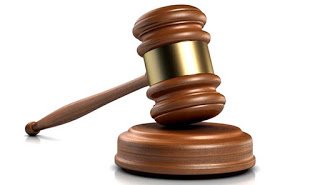 Tendai
Mange
A
Masvingo couple was recently fined $200 by magistrate Rufaro Mangwiro for
pledging their 17-year-old daughter in marriage.
Brian
Chindombo (38) and Petronella Matemani (35) of number 1947, 4th street,
Sisk, Masvingo of the Johanne Marange Apostolic Church forced their underage
daughter to marry their church mate Nigel Mapuranga (38).
It
was the State's case as presented by Andew Ndaramira that sometime in January,
the couple teamed-up with some of their church members to force the juvenile to
live with Mapuranga as husband and wife without her consent.
The
girl told the court that whenever she tried to reject the marriage arrangement,
the parents would assault her as a way of coercing her to agree.
"My
father used to beat me and threaten to throw me out of the house whenever I expressed
refusal to marry this old man," said the complaint.
It
has been learnt that the complaint fled from Mapuranga's house after they had
lived together for three months and went to seek refuge at her friend Faith
Hwachi's place.
Hwachi
later advised her to report the issue to the police, leading to the arrest of
her parents.