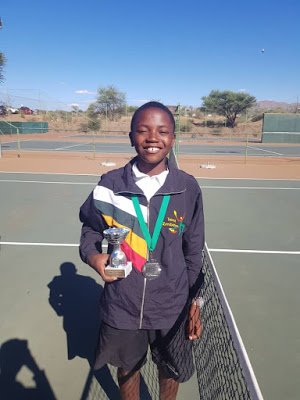 While
some cities boast of having junior leagues and vibrant academies in various
sporting disciplines, Masvingo still lags behind though some of the finest
talent in Zimbabwe trace roots back to the province and it seems sports
administrators and the corporate world are far from walking the talk in
promoting and nurturing young talent.
Pamushana,
Chibi, Gutu, Chidyamakono and Dewure High Schools have been forces to reckon with
at national sports tournaments especially in Netball, Soccer and Volleyball but
little has been done to tap talent from these schools.
Six
former Pamushana pupils shined at the netball world cup in United Kingdom last
year with Claris Kwaramba and Sharon Bwanali attracting attention from Australian
clubs.
Charles
Manyuchi who hails from Masvingo province has managed to set up a boxing
academy for young boxers but the academy is based in Chivhu, which makes it
hard for some Masvingo school going aspiring boxers to attend training
sessions.
Young
football players in the country have found fortress at the Willard Katsande's under-18
annual soccer tournament but this hasn't been enough since the tournament takes
place once a year.
However,
for Masvingo the situation is worse, as successful players and the corporate
world have turned a blind eye at the young talent which remains untapped.
Other
major cities like Bulawayo and Harare pride themselves in Serie A junior league
and Harare junior league respectively where junior soccer teams for clubs like
Highlanders, Dynamos and Harare City get a chance to showcase their talent.
Not
only do these provinces have junior leagues but they have vibrant academies
like Aces Youth Soccer Academy in Harare where Khama Billiat started his career
and Bantu Rovers Academy in Bulawayo who have produced Aston Villa midfielder
Marvelous Nakamba.
Many
Masvingo young football players have been playing in the Mucheke Social League (MSL)
while volleyball players from Masvingo Christian College and Great Zimbabwe
University (GZU) have been playing in the Dzimbahwe Volleyball league.
In
these leagues young talent play against old players some of them who have
retired while some just play to maintain physical fitness as they will have
lost the hope to turn professional.
Efforts
to set up academies have been done with the latest academy being Masvingo Youth
Academy (MYA) but the academy's vision has been thwarted due to lack of funding
to acquire proper training equipment.
Tennis
has been the only sport which seems to be making strides in nurturing young
players as the administrators have set up a vibrant board which seeks to
promote young talent.
Young
tennis players in Masvingo are promising to conquer the continent with the
likes of Ednah Mhango claiming more than 15 accolades including regional
trophies before completing her primary school education last year.
Thirteen
year old Masvingo tennis ace, Thompson Thomu Jnr is currently in Namibia with
team Zimbabwe Under14 team in the International Tennis Federation
(ITF)/Confederation of African Tennis (CAT) tourney where he has won a gold and
silver medal against Africa's best junior players.
Tennis
coach and Masvingo Tennis board chairman Thompson Thomu said they are in the
process of partnering local schools and also revealed that they have lined up
seven tournaments for junior tennis aces.
"Our
junior players are school going so we are currently heavily engaged with the
Ministry of Primary and Secondary Education to try and bring a junior league
into their structures.
"We
have lined up seven tournaments to be held in Masvingo for the junior players.
The tournaments include Masvingo Open, Masvingo Junior Tennis closed I, II,
III, Zim closed, Inter provincials

and Simon
Muzenda tourney," said Thomu.
If
all sports administrators in the city emulate the tennis board, Masvingo will
once again become a hub of producing quality sports personalities.