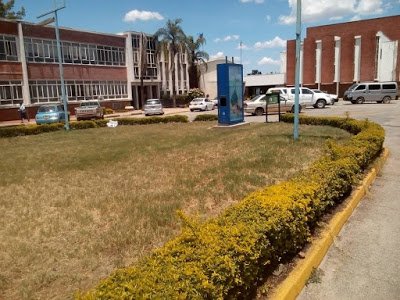 …city wants multi-storey flats, cluster houses in bid to clear backlog
Masvingo City Council has compiled a brochure with key information on
investment opportunities that business people can exploit for their own profit
and for the economic growth of the city.
Masvingo city and the wider province have wide investment potential but
capital inflows are miniscule due to many factors including a difficult
macro-economic environment affecting the whole country.
With the brochure, city fathers hope to convince local and foreign
investors that the prospective benefits of investing in Masvingo far outweigh
the risks.
"The City of Masvingo enjoys a unique natural attribute; located
equidistant from the major cities and host to the Great Zimbabwe Monument, a
World Heritage Site and second most popular tourism site in Zimbabwe after the
Victoria Falls. The City of Masvingo prides itself in a fairly well maintained
road, water and wastewater disposal infrastructure. The city is designated a
Tourism Development Zone (TDZ) accessible by road, rail and air," the city
states as the reasons why it is wise to invest in Masvingo.
The
city has dangled massive incentives to prospective investors and these include competitive
prices of land, flexible and negotiable payment terms, rates moratorium and
free water during construction.
The
city has also committed to give investors in the tourism development zone some
tax holidays.
In
the heavy manufacturing and industrial activities category, the city is
offering prime stands measuring 2 000 – 6 000m2 in the Westview
industrial area while commercial stands in the CBD are being offered at very
affordable prices.
The
city is also looking for a joint-venture partner interested in reviving the
278-hectare Shakashe Game Park by fencing its environs, stocking it with small
game, building lodges and conference facilities.
Masvingo
has also floated exclusive advertising rights on every space covered by the 578
solar-powered streets lights that the city wants investors to install.
City
fathers are also looking for investors capable of servicing 800 high density
and 200 medium density residential areas in the envisaged Rujeko D housing
project.
The
deal will also involve the provision of off-site sewer reticulation
infrastructure including a sewerage pump station.
The
city has also made available some 3000m2 of land close to Exor along
the Masvingo-Beit Bridge highways for the construction of medium density, multi-storey
residential flats and/or cluster houses.