Shadreck Kwirire aka King Shaddy launched his 2014 debut album at Masvingo's Ritz Night Club last weekend.
The artist said it was his wish to first bring this interesting album entitled 'Endless Ideas' to the fans in Masvingo as he realised their interest to his music.
"It has been my wish to bring a launch to Masvingo as the fans have shown great appreciation to my music. Fans are the most valuable part of an artist therefore just to show my appreciation, I had to bring this album to them first", said the dance hall star.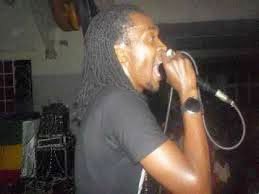 Shadreck aka King Shaddy
The 14 track album consists of hit songs like, Svosvai, Sahwira featuring Mathias Mhere and Tovapedzera which proved to be the people's favourite which features JahPraizer and Dj Smiley.
King Shaddy is a dance hall artist who built his fame in the break of the millennium with his hit songs as Machira Chete Maggie Mukaranga, Sister Gire and Stavo.