The most popular entertainment show in Masvingo dubbed 'Lipstick Party' to be held at Chevron hotel starting today (Friday) is likely to bring life to the usually sleepy city.
The show which had recently seen a break is to kick off with the town's star Dj's,Trevor 'Trey 2.0' Chirisa,Steven'Stevo' Vhembo and Albert'Bhetto'Chitsinde.
The brain child to the parties, Pride and Proud Masekesa said there will be more surprises to the party and encouraged people to come in numbers.
"We have more surprises to the famous Lipstick Friday and we have made it affordable to everyone.
"To this point what we do urge party people is that they should come in numbers so they would not miss out the fun", said the show promoters.
Lipstick Fridays is a club theme for the young people mainly varsity and college students which is promoted by Masvingo's P & P Global marketing.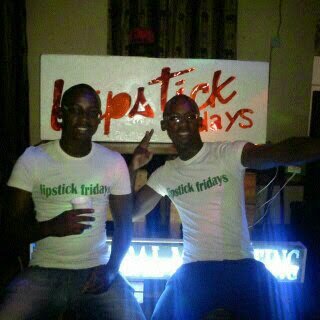 The organisers Pride and Proud Masekesa
It focuses on different club themes as traffic light and ladies night parties.entertainment