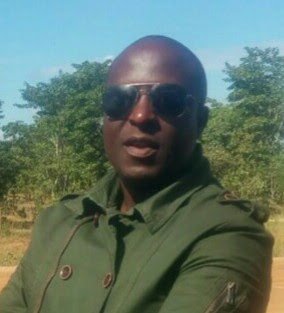 Elton Ziki
… 'this is the death of Zanu PF'
Moses Ziyambi
If Zanu PF allows the results of its primary elections in Masvingo North to stand, it would mean the death of the party as thousands of disgruntled supporters would most likely vote for opposition parties in the upcoming general election, one of the losing candidates has warned.
As was the case elsewhere, the primaries in Masvingo North, which were won by sitting MP Davis Marapira, were marred by allegations of widespread irregularities and reports of massive fraud.
Elton Ziki, who finished a distant second with 708 votes, behind Marapira's 4 463 but way ahead of three other candidates, vowed that he would not take his defeat graciously.
"This was not an election at all. How do you call that an election when hundreds of our supporters were turned away? The cell registers were fake and people, including police officers, were bought to rig the election. People were bussed from Zaka to vote in an area that's not theirs yet a whole village head and his people in Sanangwe were denied their right to vote," said Ziki.
He attacked the party's commissariat department, which is headed by Rtd Maj Gen Engelbert Rugeje, saying it had organised a shoddy process.
"The commissariat did a bad job and we don't fear saying it. Glaring irregularities, no system for recourse, vote buying, rigging, badmouthing, blatantly biased police officers, strong arm tactics, missing names, missing cell registers and intimidation. We are not amused.
"The only solution is a rerun based on ZEC's BVR system or else, the party will pay dearly," said Ziki.politics