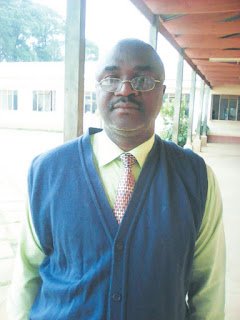 James Moyo Machiri Chigidhani
Clever Taperamoyo
MASVINGO – Disqualified Zanu PF aspiring candidate for Masvingo North, James Moyo Machiri Chigidhani has resolved to stand as an independent candidate to challenge incumbent Member of Parliament (MP), Davis Marapira who won the disputed primaries held on Sunday and Monday this week.
Chigidhani said the people of Masvingo North were hoodwinked into voting for Marapira yet again though he had not done anything for the community over the past five years.
"It is sad to note that people still voted for Marapira who failed to develop the constituency for the past five years only to come back now without even a manifesto.
"As a resident of Masvingo North, I'm deeply aggrieved so I want to liberate the people from an arrogant, ruthless, boastful and disrespectful leader who destroyed our community for his own benefit," said Chigidhani.
He said after being disqualified from contesting in the primary elections, he appealed with the party's commissariat department but nothing materialised.
"I appealed to the commissariat but our party is not mature enough and is full of corrupt people. I have therefore decided to fight corruption, nepotism and the undemocratic system in Zanu PF as an independent candidate," he said.
He likened Marapira to the Biblical goliath, claiming the deputy minister of Agriculture threatened people in the resettlement areas with eviction if they failed to vote for him.
Zanu PF has made it clear that those who run as independents in the general elections would have automatically expelled themselves from the party.